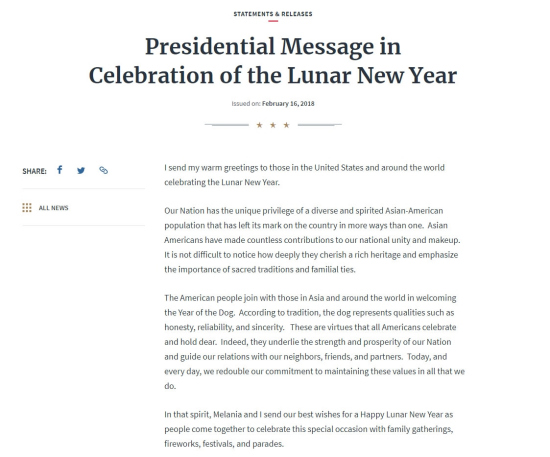 U.S. President Donald Trump extended his greetings for the Lunar New Year in a statement on Friday. [Special coverage]
President Trump said Asian Americans have made countless contributions to the country's national unity and makeup.
"Melania and I send our best wishes for a Happy Lunar New Year as people come together to celebrate this special occasion with family gatherings, fireworks, festivals, and parades," he said.
This year's Lunar New Year falls on Friday and ushers in the Year of the Dog in the traditional lunar calendar.