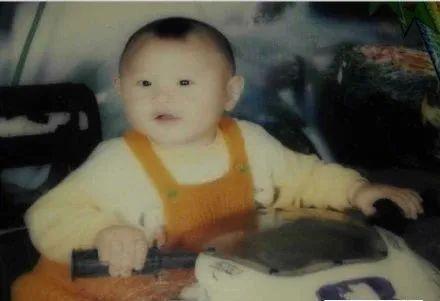 The boy's baby photo
Recently, the Guangdong police in China found the lost boy Shen and his biological father through DNA matching analysis of big data technology.The boy at his 1 year old was abducted and sold 15 years ago in Guangzhou city ,and his biological parent felt heart broken ,then keep on looking for him.
For more than a decade, the police have persisted in the search for abducted children who were lost. The Guangdong Police applied smart technology to lock down the search of the abducted boy Shen. Recently, the police finally found the young grew-up boy in Meizhou city, and his adoptive parents working in Shenzhen .
On the evening of March 6, the Guangzhou police informed the boy's biological father,who had spend all his time in searching his lost boy and he drove more than 20 hours from Jinan, Shandong province to Guangzhou to prepare for meeting his boy.
The big data technology makes miracle also in other Chinese city,it help catch a murderer hiding in 28 years in Nanjing city.
This February 23,Nanjing police issued an announcement saying a murderer hiding in 28 years has been caught.
On March 24, 1992, a case of brutal killing of the female student Lin at school occurred in Nanjing Medical College. After 28 years of unremitting efforts by the police, the suspect was arrested in the early morning of February 23, 2020. The case was successfully settled. The news soon went viral, and everyone was excited not only for the late trial of the murderer for justice, but also for the police's 28 years of unremitting efforts. It is revealed lately,that the murderer was caught by comparing his DNA through the big data technology.
Justice will never be absent, and big data technology may help play its part.