BEIJING, March 27 (Xinhua) — The CEO of A.P. Moller-Maersk, a prominent global shipping and logistics company, expressed confidence in China's economic growth and indicated that the company is exploring potential business opportunities in the country, in an interview with Xinhua.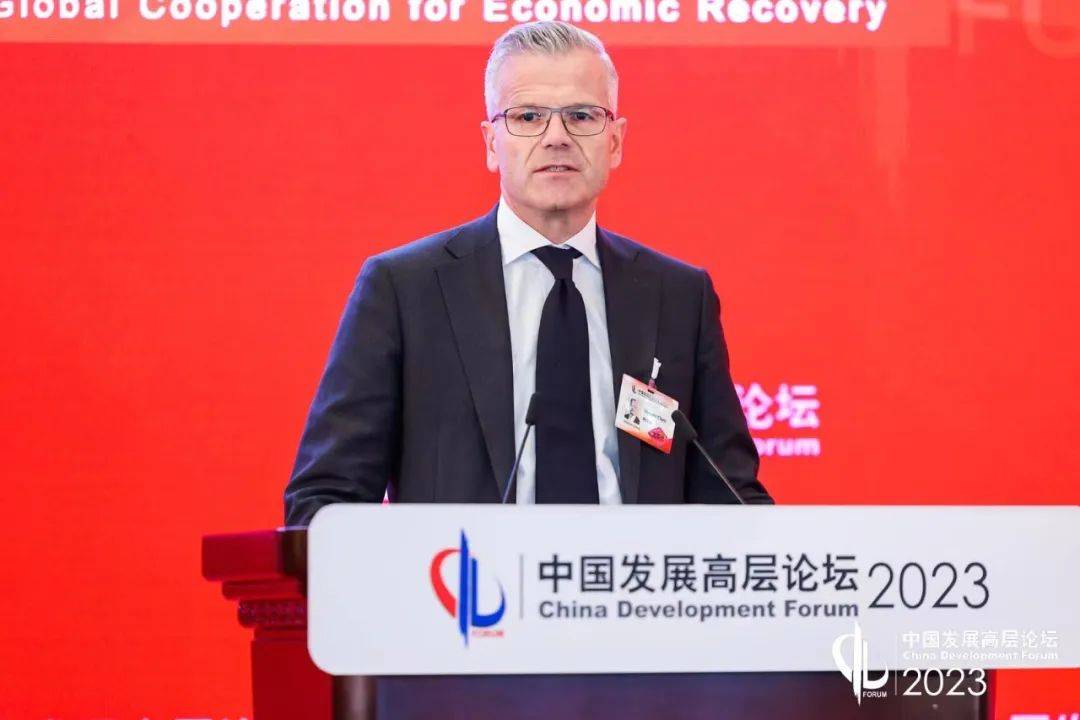 "We are relatively optimistic about the Chinese economy for 2023 and see growing business opportunities ahead," said Vincent Clerc, who is currently in China to attend the ongoing China Development Forum 2023.
"China has set a growth target of around 5 percent for this year, and we believe it is reasonable to achieve," Clerc added.
He pointed out that Maersk has continued to invest in China even during the COVID-19 pandemic. "Today we in fact are having a significantly larger presence in China than we did before the pandemic."
The latest company figures show that one in three Maersk containers globally is shipped out of China, while one in six Maersk containers globally is shipped to China.
Over the past years, Maersk has continued to expand its businesses from ocean shipping and terminal operations to modern logistics, land-based transportation and air cargo services, among others, with the Chinese market witnessing the development of the company on all these fronts.
A green and smart logistics center with a value of 174 million U.S. dollars is currently under construction in Shanghai. The center, which spans an area equivalent to approximately 15 football fields, is set to open next year.
Last year, a 3.6-billion-USD acquisition of LF logistics, a Hong Kong-based company, gave Maersk access to 73 warehouse facilities across China and helped it expand into land-based logistics.
Clerc noted that China's accelerated efforts to promote modernization will infuse new vitality into the country's economy and create more opportunities for foreign companies.
One of the five key features of Chinese modernization is the harmonious coexistence of human and nature. Clerc said that Maersk has already seen China's increased efforts on sustainable development and toward a low-carbon economy.
Maersk has set a goal of achieving zero emissions by 2040 and is looking for green methanol to replace traditional fuel on its vessels. It plans to have 19 pioneering vessels operating on green methanol from 2023 to 2025.
"We are very glad that we are working with strong Chinese partners to get the transition to green energy, and we believe in China's great potential in producing green methanol," Clerc said.
Just as a car requires a gas station to be refueled, vessels require ports with adequate infrastructure for fuel bunkering, the process of delivering fuel to ships.
During Clerc's visit to China, Maersk and the Shanghai International Port Group signed a memorandum of understanding to collaborate on green methanol bunkering for Maersk's ships at the Shanghai port.
"Through joint efforts, Maersk can provide low-carbon logistics service for customers, and at the same time, contribute to China's pledge to achieve carbon neutrality before 2060," Clerc said. Enditem