Invitation to 3rd Methanol-Fueled System & Industry Shanghai Summit 2023 will be coming on Dec. 3-4, 2023. In conjunction with 2nd Shanghai Forum 2023 on Carbon Capture,Utilization and Logistics
Guided by Shanghai Jiaotong University LNG & Clear Energy Center and  Shanxi Institute of Gas Design
Organized by Seahow and International Ship & Offshore Media China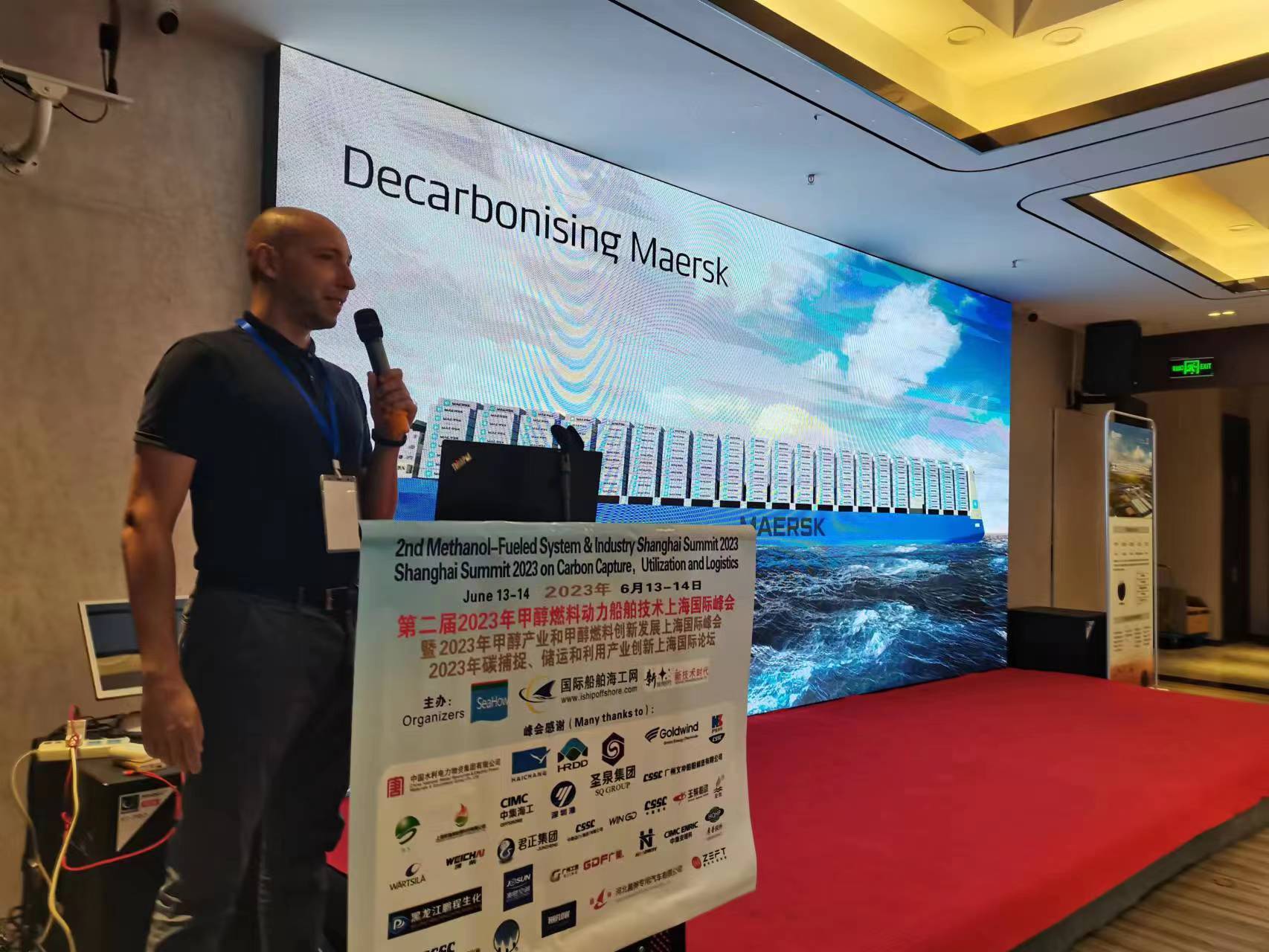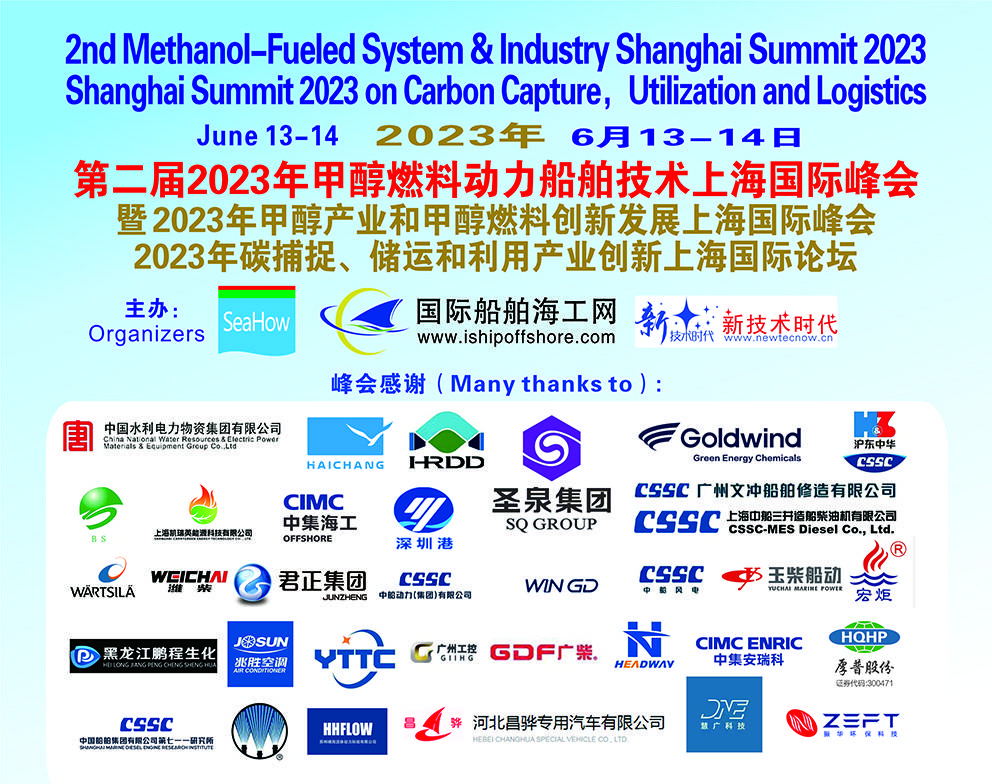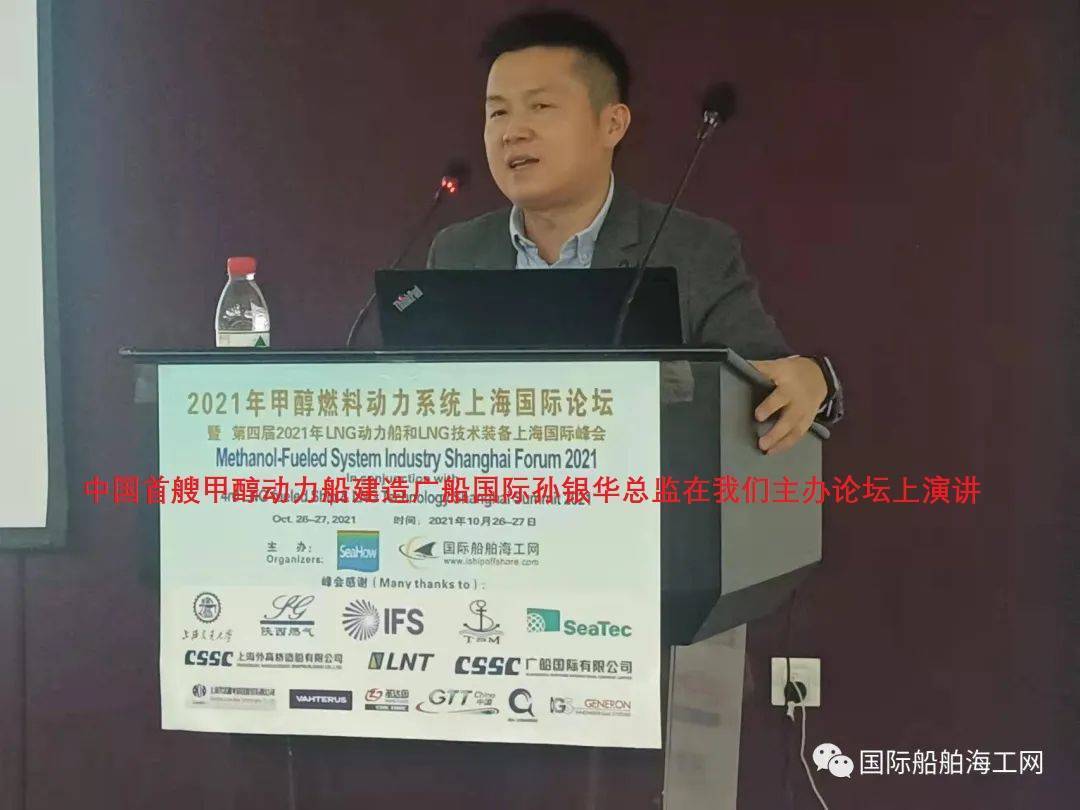 Biz Director Mr. Sun from GSI China's first shipbuilder for methanol-fueled ship was speaking in our forum
The recent related summits successfully held in  Chinese summary with photos are in the link below.
The 2 days' agenda is developing and the final one will come later. 
We sincerely invite you and your company to sponsor or attend the event, especially you are expected to deliver a speech or exhibit your ideas, solutions or services. Please let us know your possible topic or attendance at your earliest convenience.
Entrance ticket Fee: ¥5,000 RMB ($800)per person which will cover the costs for each forum attendance, lunch, forum materials and other benefits the forum offers.
(Earlier bird rate is ¥4,000RMB ($650))per person if paid before Aug. 30, 2023 and Payment must be received before the event in order to secure your seat )
Exhibiting price: Area A, 38,000 RMB ($6500)per standard booth (3*2 meters) ; Area B, 28,000RMB ($4800)per standard booth (3*2 meters), and Area C, 18,000RMB ($3000)per standard booth (2*2 meters) ). Each booth will be equiped with a table and three chairs, and provided three tickets to the summit.
For speech sponsorship, each 20 minute slot:
40000 rmb (6500 us$ ) in  morning, Early-bird rate: 35000 rmb ( 5500us$ )
20000 rmb ( 3500 us$ ) in  afternoon, Early-bird rate: 20000 rmb ( 3500us$ )( Above sponsorship will be granted freedisplay  desk )
( Note: the above 3 sponsorships are granted with 3 free  tickets, Early-bird rate's deadline is before Aug. 30, 2023 )
More sponsorship programm are open as listed in the Appendix 3 below.
On behalf of Seahow and International Ship & Offshore Media China
Mr. Bob Li by Email: chinabobli@126.com
Mr. Peter Li by Email: china@ishipoffshore.com
Mr. Larry Ma by china@seahow.cn
Attached:
Appendix 1:Agenda(is developing and will come soon)
Appendix 2:Registration
Appendix 3:Sponsorship program for the Summit
Appendix 2:Forum Registration
The earlier payment, the better advertisement location.
Friendly reminder: Registration is available on a first-come, first-serve basis and when registration payment reaches certain ceiling limit, then further registration will be rejected as the seats are full booked.